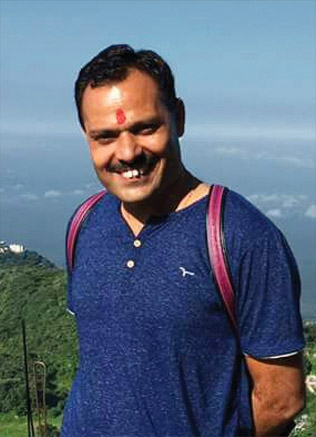 Rakesh was born in Rishikesh, the capital of yoga that is surrounded by the Himalayas and blessed by Mother Ganga. Rishikesh is known to be the place where great spiritual Masters, Yogis and Yoginis lived and taught seekers from all over the world. Growing and learning in Rishikesh nourished Rakesh with a deep foundation in yoga, yogic philosophy and Indian tradition.
He studied Iyengar yoga for many years with Br. Sri Rudra Dev and Smt Usha Devi, two of the senior-most disciples of Guruji BKS Iyengar. He attended Iyengar yoga programs with Iyengar teacher Nanda Kumar and went to Pune to study at the Ramamani Iyenger Memorial Institute.
His interest in different traditions of yoga led him to visit Mysore in 2010 where he studied Ashtanga yoga at the K. Pattabhi Jois Ashtanga Yoga Institute with Amma Saraswati ji, the daughter of Pattabhi Jois.
After more than a decade of committed yoga study and practice, Rakesh completed two teacher training courses in two different yoga schools (RYS) with additional 500 Hrs of yoga training. Arsha Yoga Peetham is registered with the Association of Yoga Teachers and Yoga Schools, Yoga Alliance – USA and conducts yoga teacher training courses with Yoga Alliance certification spanning over 200 & 300 hours.
Rakesh began teaching yoga himself as an assisting teacher for the Iyengar yoga teachers Diwan S. Bisht and Silvano Beltramin in their Iyengar yoga retreats. He taught workshops and retreats in Thailand and conducts classes, workshops and retreats in Rishikesh and abroad.
In his teaching, Rakesh uses predominantly the main elements of the Iyengar tradition, like precise alignment, sequencing and props. In keeping with his admiration & gratitude for yoga traditions, he blends to his practice Ashtanga Yoga flow, pranayama, meditation, Kirtan and Indian philosophy, imparting a deep and complete yoga experience.
Anupama Upadhyay received her master's degree in computer science from Dehradun and worked as a software engineer after being born and raised in Rishikesh, the capital of yoga.
Yoga instructor with a strong focus on motivation and energy who enjoys working with people of all ages and is well-versed in asana, relaxation, and breathing methods. Take pleasure in motivating people to pursue long-term fitness and health goals. dedicated to inspiring people to attain true inner peace and their healthiest selves while offering them with in-depth teaching and counselling. possesses the ability to alter practise as needed depending on students' abilities or injuries.
>Certified Yoga Instructor with title "YOGA SIROMANI" awarded by "The International Sivananda Yoga Vedanta Centre" on 14th March 2020 – Diploma No. 48083
>Certified Yoga Teacher & Evaluator (Certificate No.: P030042296) by The
Yoga Certification board under the
voluntary certification of yoga professionals, Ministry of AYUSH, Government of India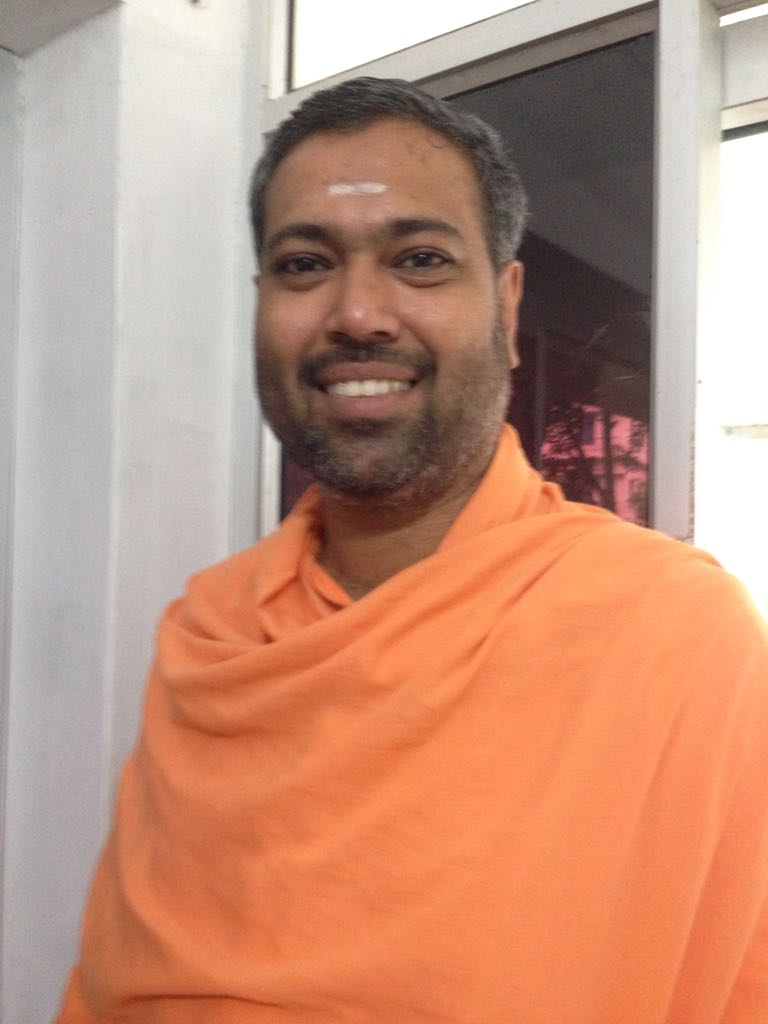 Swami Shivabrahmananda Saraswati
Yoga Philosophy Teacher
Saraswati is a sanyasi who, at the young age off 19, chose to renounce the materialistic world vowing to devote his life towards mastering spiritual knowledge. He is well versed in yoga philosophy based on Vedanta, Patanjali yoga sutra and Bhagwad Gita. He performed a rigorous penance on the banks of river Narmada that lasted for three years. From 2003 to 2006, he enrolled into Arsha Vidya Peetham in Rishikesh to complete the three year Vedanta course conducted by Dayanand Ashram. He was later sent to the tribal belt in Madhya Pradesh by Puja Swami Dayananda Saraswati, where he established a Student's Home gratis, which he managed for three years. he had accomplished YTTC from Shivananda Yoga ,Nayyar Dam(Kerala). He teaches Yoga Philosophy in Rishikesh at the moment.